Latest News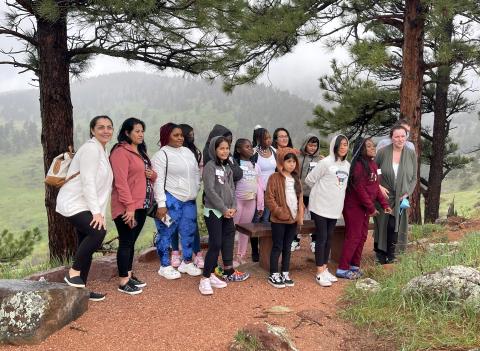 As part of HAO's DEI initiative, we recently sponsored nine 4th & 5th grade girls (and 1 boy) and 8 parents from Port Towns Elementary School in Bladensburg, MD, a predominantly low-income area near Washington, DC, to travel to Boulder and participate in the KidWind Challenge at CU. They had won the regional competition, which qualified them for a chance to compete here with their wind turbine.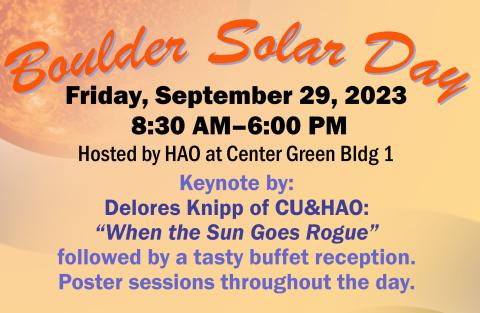 Registration is open! The last BSD was in 2018. Not willing to wait any longer we decided to meet on Friday, September 29, 2023. We hope to see you all this fall for an informal 1-day meeting that brings together researchers from CU, HAO, LASP, NOAA, NSO, NWRA, and SwRI as well as out-of-town visitors to give an overview of solar research being accomplished at local institutes and to discuss current progress on solar instrumentation, observations, and models.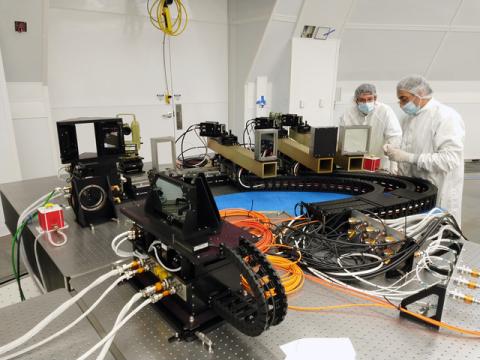 The first scientific paper using data from the Visible SpectroPolarimeter (ViSP) has been published. The Inouye Solar Telescope's ViSP reveals new insight into the magnetic properties of waves and shocks as observed as "umbral flashes" within a small sunspot.
ViSP was developed at HAO and this publication is co-authored by HAO scientists Roberto Casini, Alfred de Wijn, and Philip Judge.
Latest Research Highlights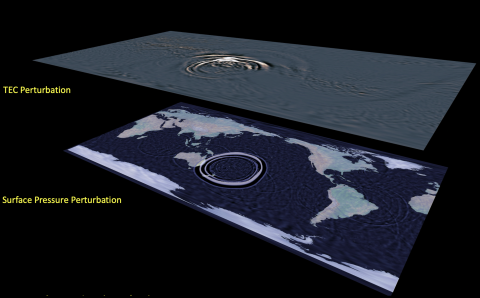 H.-L. Liu, W. Wang, J. D. Huba, P. H. Lauritzen, and F. Vitt analyze the Hunga Tonga-Hunga Ha'apai Volcano waves that have been recorded by ground and satellite instrumentation. This event provides a rare opportunity to study the strong and direct connection of the whole atmosphere system. The high-resolution Whole Atmosphere Community Climate Model with thermosphere/ionosphere extension (WACCM-X) can simulate the global propagation of the waves, and the model results compare favorably with observations from the surface to the thermosphere and ionosphere.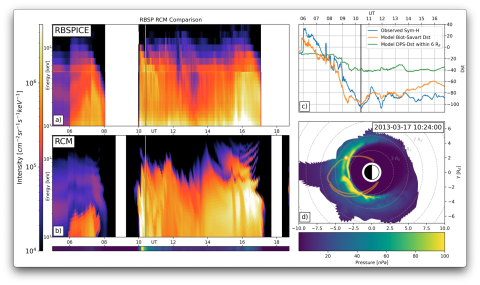 Kevin Pham et al. utilize numerical modeling to investigate ring current buildup for a specific solar storm, and find that flows that are medium scale relative to the system size and referred to as plasma "bubbles", are responsible for at least half of the total buildup of ring current plasma. Our analysis also shows that the bubbles displace some of the background plasma on their way Earthward, which is important when calculating their net contribution to the ring current.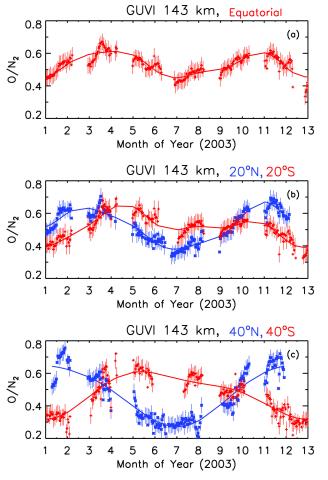 JGR-Space: Liying Qian, Wandi Yu, Nicholas Pedatella, Jia Yue, Wenbin Wang examine hemispheric asymmetry of the annual and semiannual variation of the ratio of O and N2 concentrations (O/N2) using observations by the GUVI instrument onboard the TIMED satellite and compare them with WACCM-X model simulations. They observe and compare the equatorial region ("equinox peaks") in varying months and hemispheres.