Latest News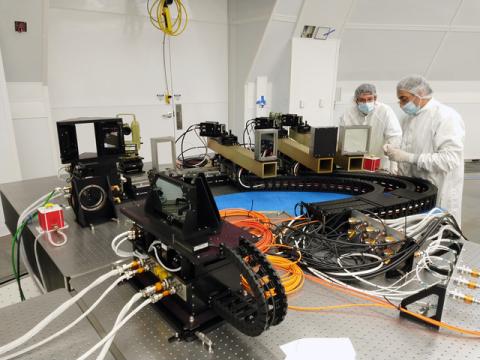 The first scientific paper using data from the Visible SpectroPolarimeter (ViSP) has been published. The Inouye Solar Telescope's ViSP reveals new insight into the magnetic properties of waves and shocks as observed as "umbral flashes" within a small sunspot.
ViSP was developed at HAO and this publication is co-authored by HAO scientists Roberto Casini, Alfred de Wijn, and Philip Judge.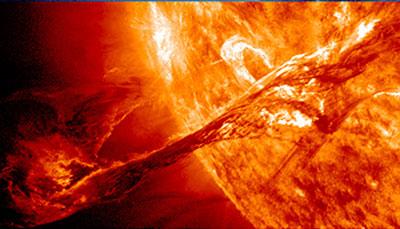 The Heliophysics Summer School is run by NASA's Living With a Star program and UCAR/CPAESS since 2007; focusing on the physics of space weather events.
Apply for this summer 2023—deadline is
3 March 2023, see website.
We regret that the Space Weather Summer School is not meeting in 2023, but we hope to resume in 2024.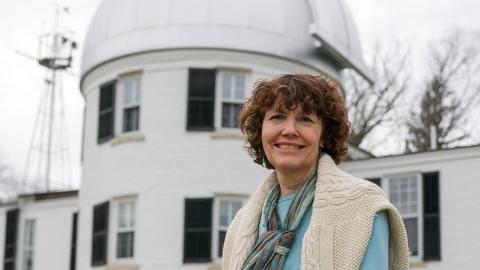 The American Institute of Aeronautics and Astronautics (AIAA), the world's largest aerospace professional society, has selected Dartmouth professor and HAO Senior Research Associate Mary Hudson to be a member of the Class of 2023 AIAA Associate Fellows.
The citation reads: For a lifetime of leading studies and understanding of the radiation environment of Earth's magnetosphere and the implications for successful operations of space systems.
Latest Research Highlights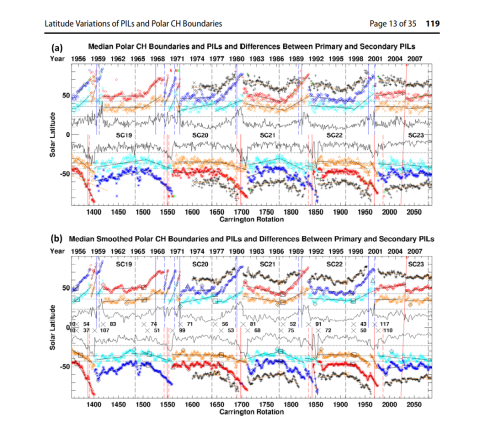 B. A. Emery, D. F. Webb, S. E. Gibson, I. M. Hewins, R. H. McFadden, and T. A. Kuchar undertake a five solar-cycle (SC 19 - 23) ≈55-year (December 1954 to August 2009) study of the high latitude polarity inversion lines (PILs) using the recently digitized McIntosh Archive (McA) of solar synoptic (Carrington) maps. They observe hemispheric differences in the "Rush to the Poles" (RttP.)

Urszula Bąk-Stęślicka, Sarah E. Gibson, Marek Stęślicki analysed a long-lived coronal cavity observed from 17 March 2012 to 21 March 2012 applying a differential emission measure method to obtain both a temperature distribution and the average temperature over all five observational days.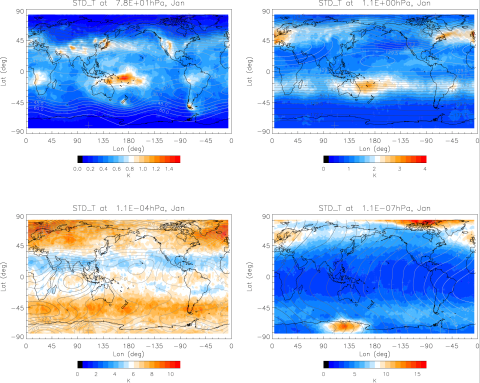 Han-Li Liu, Peter H. Lauritzen, Francis Vitt, and Steve Goldhaber have developed a high-resolution whole atmosphere model (WACCM-X), which extends from the Earth surface to the upper thermsophere, that can partially resolve the small scale waves (gravity waves.) The simulated waves are compared with available observations to verify the model results and to examine how these waves are distributed geographically and over altitudes.