Joe Huba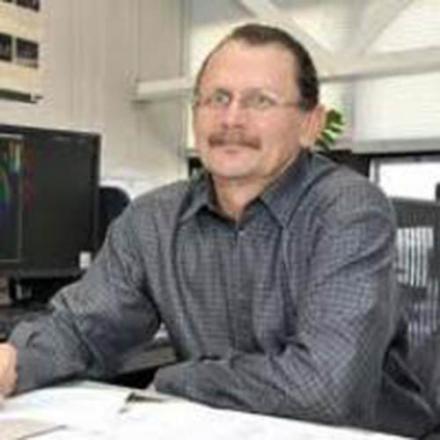 Joe Huba is a Senior Research Scientist at Syntek Technologies in Virginia, who collaborates with HAO/NCAR on modeling the ionosphere, plasmasphere, and magnetosphere. Joe's main research interests include boundaries and wave phenomena in plasma, processes involving Earth's upper atmosphere and magnetic field, and approaches to modelling these systems. More specifically, he leads and conducts research in magnetospheric-ionospheric-thermospheric coupling physics, magnetic reconnection, ionospheric irregularities and computational plasma physics. He is expert at simulations of the Earth's upper atmosphere, in particular he is the originator and co-developer of the NRL ionosphere models SAMI2 and SAMI3.
During Joe's affiliate scientist appointment, he is contributing to NCAR's and HAO's imperative activity to advance world-leading numerical models of the atmosphere and Sun-Earth system, and to HAO's Frontier program III (how small-scale structures are produced in the upper atmosphere, and their effects on global dynamics). Joe is working with Stan Solomon, Hanli Liu, Art Richmond, Gang Lu and other members of the Atmosphere, Ionosphere, Magnetosphere section, on state-of-the-art ionospheric models, in line with the above strategic priorities.
Outside the office Joe enjoys playing squash and exercising at local health clubs, frequenting rock venues in DC and Baltimore, and playing with his granddaughters. In Boulder he more than enjoys the excellent brew pub scene.