Maura Hagen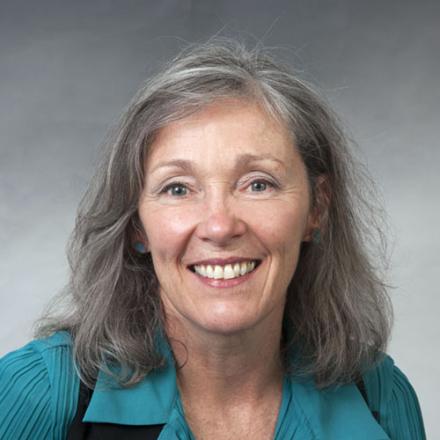 NCAR Senior Scientist Emerita and Dean, College of Science at USU
Maura E Hagan is currently serving as the Dean of the College of Science at Utah State since 2015. Hagan left her post at the National Center for Atmospheric Research (NCAR) where she mostly served as interim director since 2013. Prior to that, she was deputy director at the same organization. Hagan began her career at NCAR in 1992 when she was appointed as an entry-level scientist in the High Altitude Observatory (HAO). She was promoted to senior scientist in 2003.
Hagan is a very highly regarded scientist, who is a fellow of the American Geophysical Union and the American Meteorological Society, as well as a Senior Scientist Emeritus at the High Altitude Observatory (HAO) at NCAR. In recognition for her distinguished and continuing achievements in original research, she was recently (April 2019) elected to be a member of the National Academy of Sciences. Her personal research interests are focused on the downward penetration of space weather effects in the Earth's atmosphere, as well as the impact of meteorological weather on the near-Earth space environment. And, although NCAR is not a degree-granting institution, Hagan has a great interest in working with students and has served as an adjunct professor/thesis committee member on more than 10 graduate dissertations. She has also mentored NCAR undergraduate and graduate student visitors on a regular basis.
As the first female to matriculate through the scientist ranks at HAO, Hagan is aware of what it's like to be an underrepresented minority in the scientific workplace and has proactively worked on inclusion and diversity efforts throughout her professional career. She was instrumental in bringing the American Physical Society Committee on the Status of Women in Physics to NCAR to assess the workplace climate environment for the female staff. She also served on the inaugural Significant Opportunities in Atmospheric and Related Sciences steering committee from 1996 and 2001 to engage an ethnically diverse population in the mission of the Sun and Earth system science discovery.