How big is the Sun?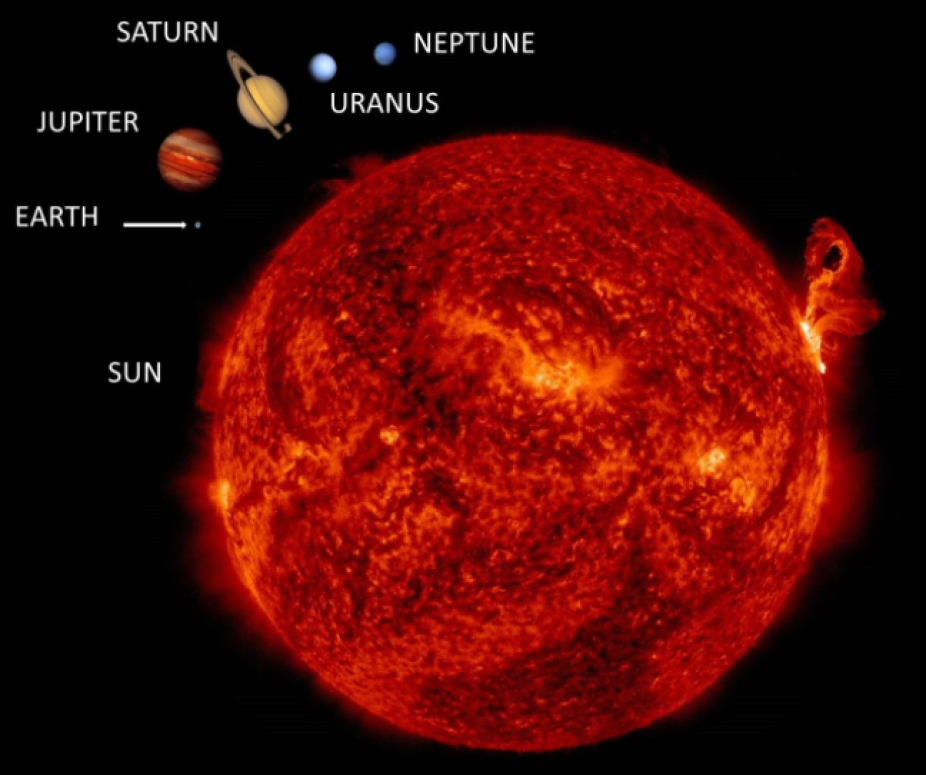 The Sun is HUGE! Even though it looks small in the sky it is actually bigger than you might imagine. It only looks small because it is 93 million miles away. (That's about 150 million km.) The Earth is very tiny compared to the Sun. In fact, if you think of the Sun as a basketball, the Earth would only be the size of the head of a pin—a tiny speck.
The Earth is about 13 thousand kilometers (8000 miles) wide, while the Sun is roughly 1.4 million kilometers (900,000 miles) across. This means it would take more than 100 Earths to cover the width of the Sun. In fact, if the Sun were a hollow ball, you could fit about one million Earths inside of it!
However, compared to other stars the Sun is about average, and much smaller than the largest stars.