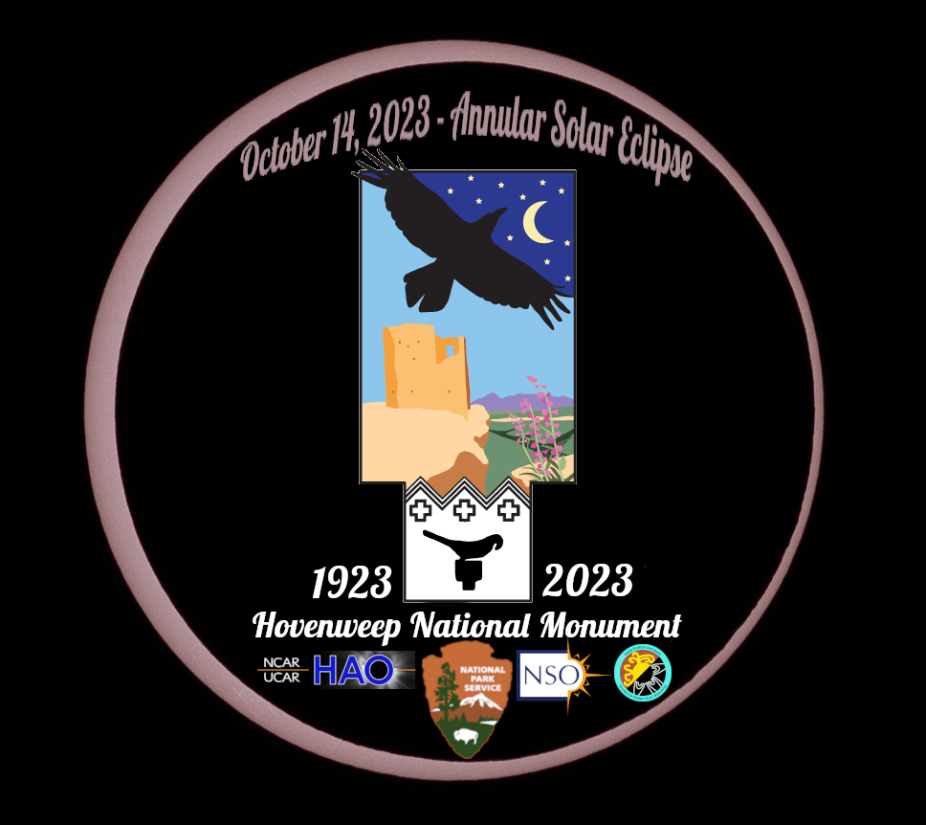 On 14 October 2023, a captivating annular eclipse graced the skies from Oregon to Texas in the U.S. It was a privilege to not only witness this celestial spectacle but also engage with a curious audience that included a team of solar physicists from both the High Altitude Observatory at NCAR and the National Solar Observatory. Visiting students and/or voluntary collaborators were also among the spectators.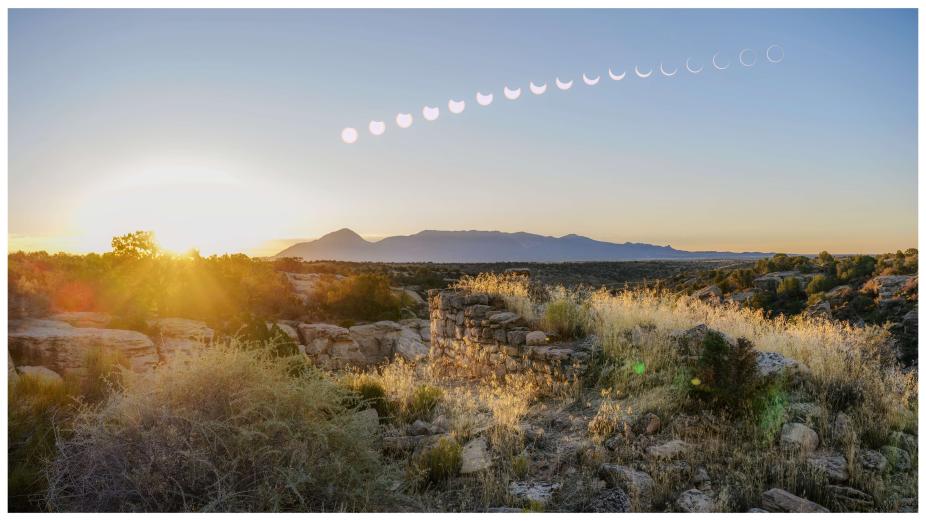 An annular solar eclipse occurs when the Moon passes directly between the Earth and the Sun, but the Moon is too far from Earth to block out the Sun entirely. Instead of a total eclipse, a ring of sunlight is illuminated around the Moon, creating the infamous "Ring of Fire".
Our expedition led us to the historic Hovenweep National Monument in Utah, where, around well-preserved Ancestral Puebloan ruins, we had the opportunity of sharing insights about the Sun! The NPS estimated that over 600 visitors were on site. Favorable weather allowed attendees to experience this remarkable event through an array of telescopes, binoculars, and eclipse glasses.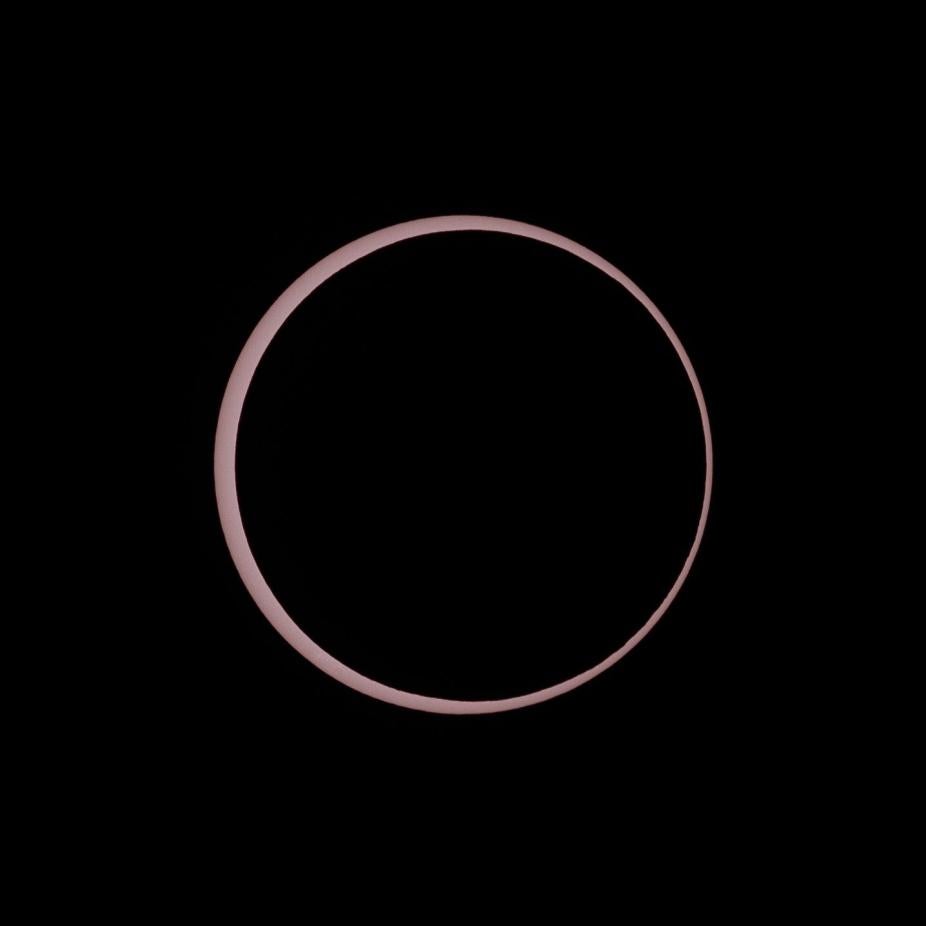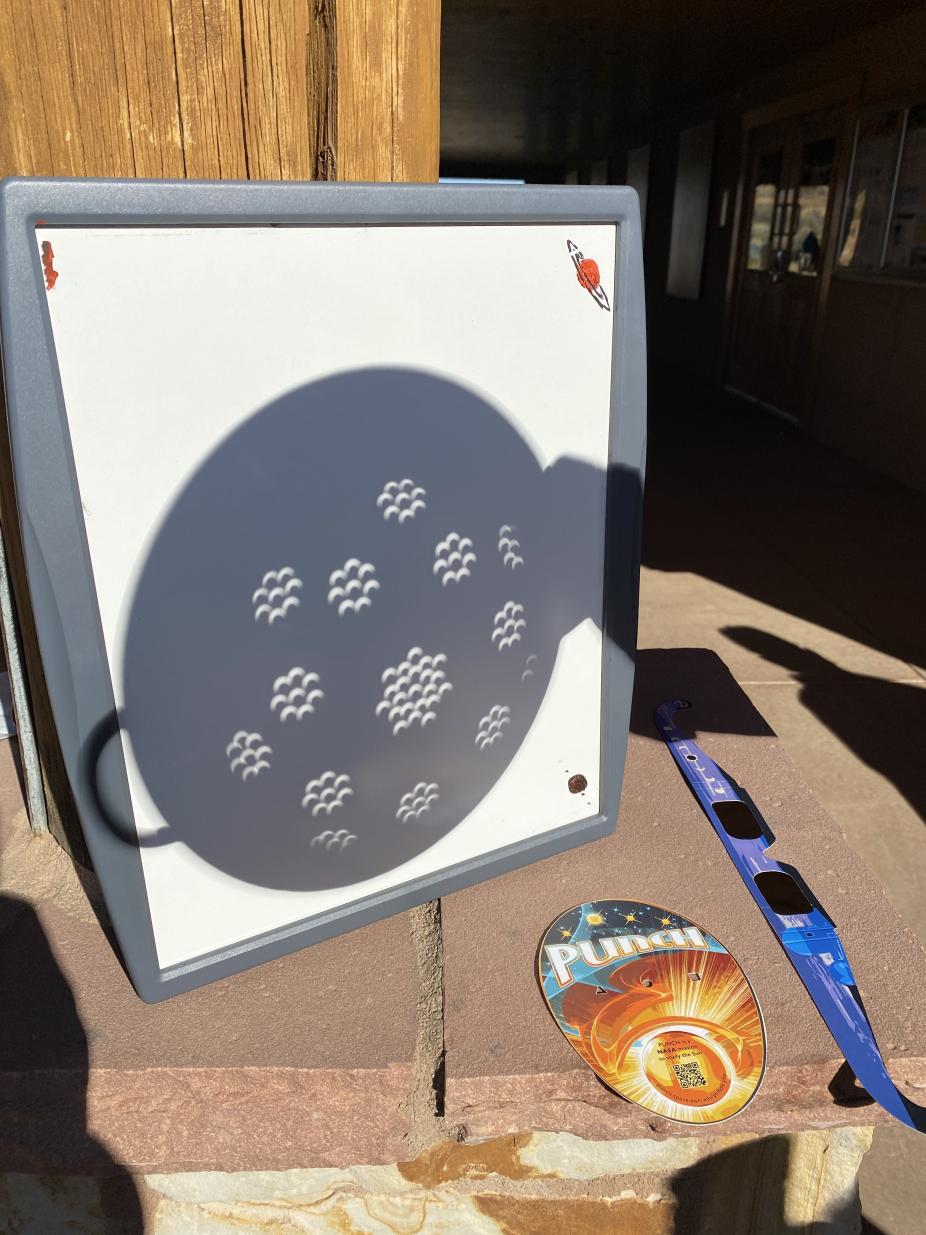 With materials provided by the NASA PUNCH outreach team for the Small Explorer mission, we engaged the public with various activities touching not only on the eclipse science, but also on relevant cultural and historical aspects related to how humans have perceived solar eclipses and other Solar phenomena throughout the centuries, as depicted in paintings, drawings, and petroglyphs.
Some of the images below offer a glimpse into the fascinating natural optical phenomenon of pinhole projection. They illustrate how differently-shaped holes on objects produce shadows that mirror the contour of the light source. This effect becomes especially apparent during an eclipse, resulting in crescents or rings forming within the shadowed area.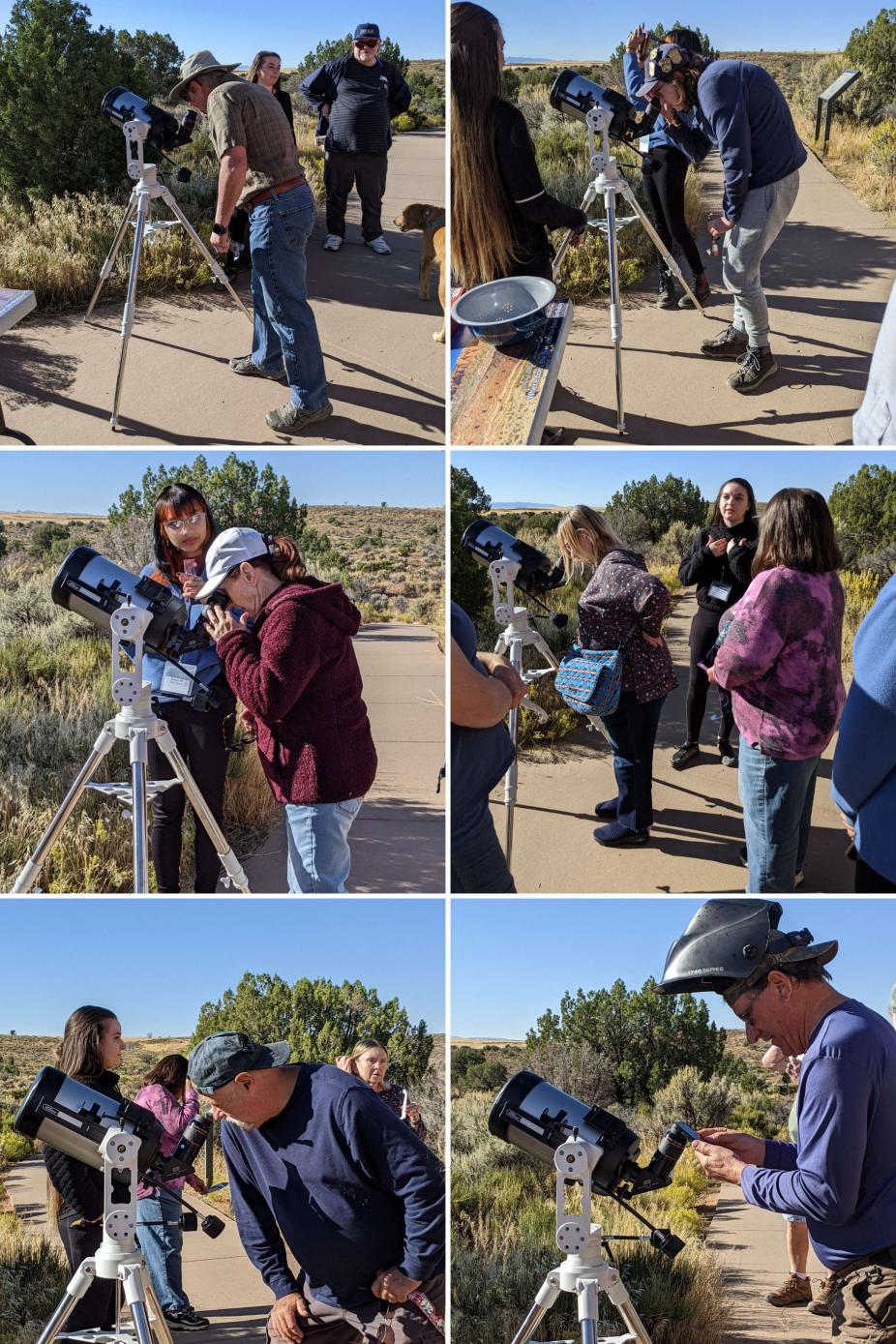 Additionally, our team offered evening astronomy sessions that allowed attendees to explore the beautiful dark skies of Hovenweep. They had the chance to marvel at Saturn's rings, observe the distinctive cloud patterns and moons of Jupiter, witness the splendour of the Andromeda Galaxy, and an array of distant globular clusters and nebulae, providing a rich experience of the wonders above.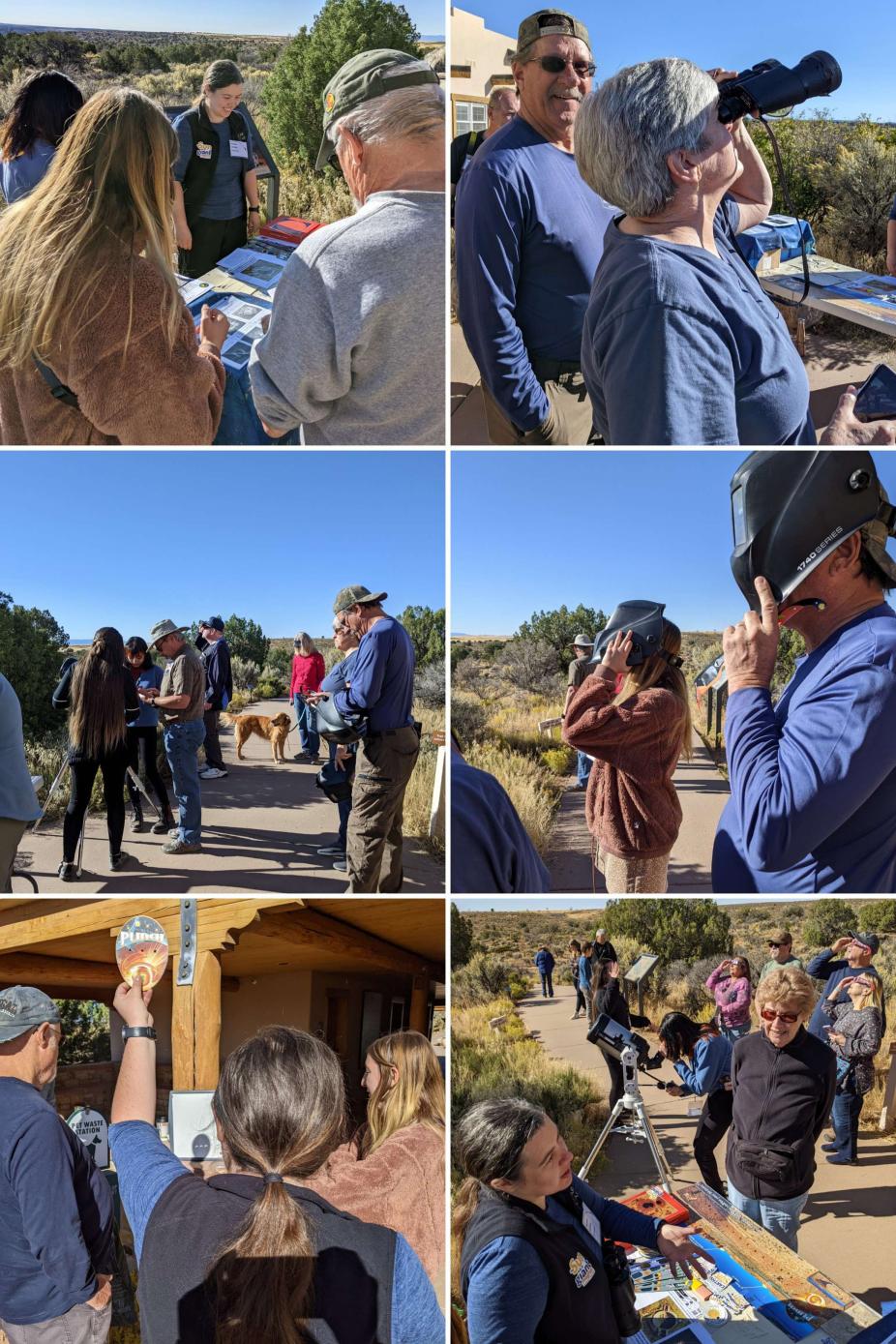 This annular solar eclipse was truly a sight to see, and yet 2024 will provide an even more rare opportunity of a total solar eclipse over the U.S./Canada on April 8th. 
We express our gratitude to all attendees for their active participation, to the dedicated team for their unwavering commitment, to the National Parks Service team and to the supporting institutions.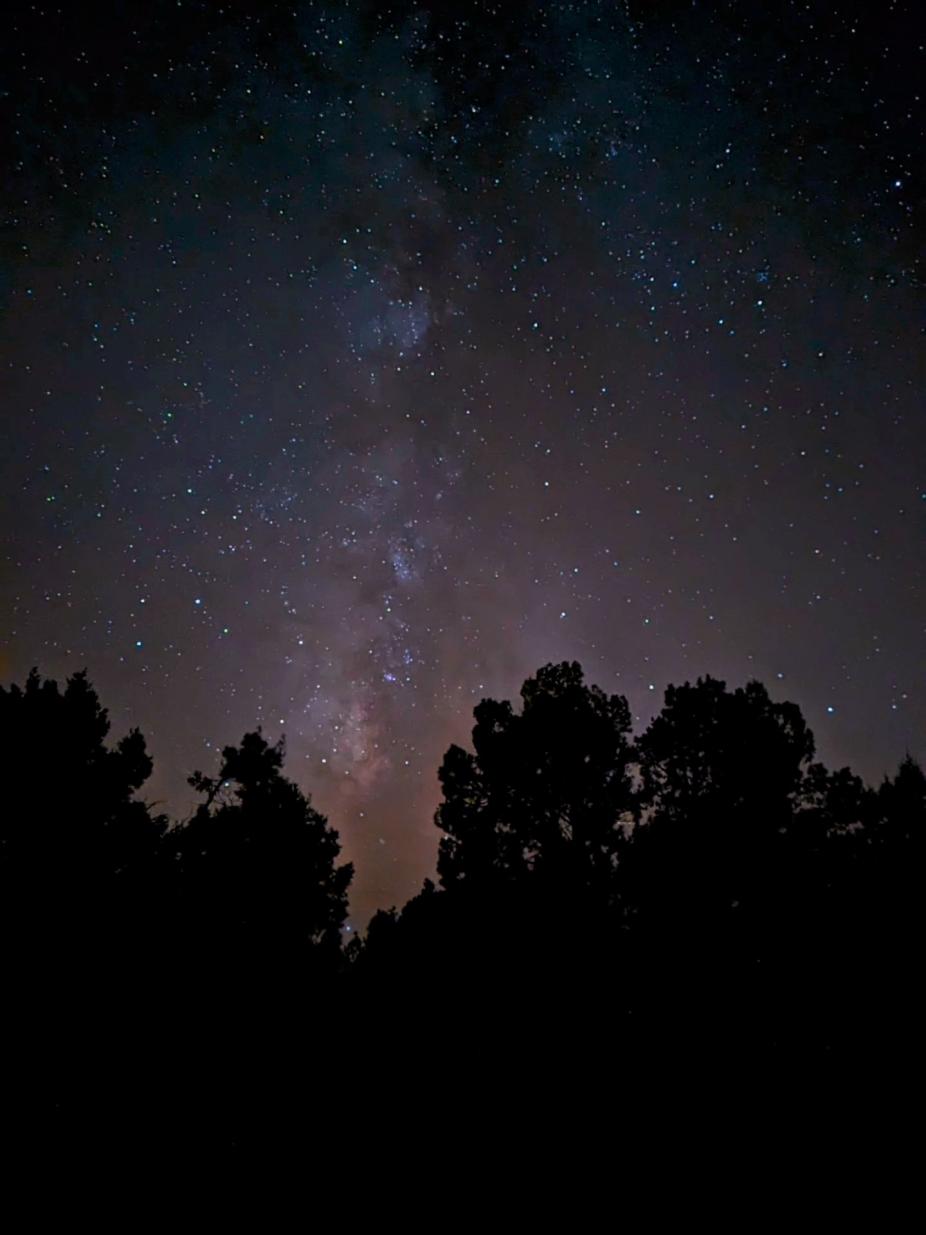 Teams included:
NSO: Alin Paraschiv, Han Uitenbroek 
NCAR HAO: Matthias Rempel, Daniela Lacatus, Maurice Wilson, Benoit Tremblay 
Students and/or collaborators: Aatiya Ali, Kalista Tyson, Vanessa Mercea, Aidan Halpin