Latest News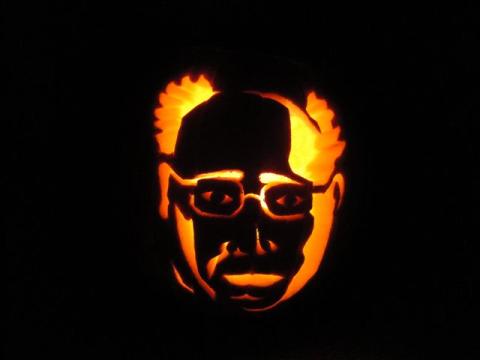 HAO is celebrating Spiro Antiochos, a pioneer in solar physics whom developed transformative theories that have led to many breakthroughs in fundamental processes in the solar atmosphere. This event will convene from Thursday, February 29 to Friday, March 1, 2024 at our CG1 auditorium. Even if you don't know Spiro, there will be lots of great presentations on important solar physics topics and opportunities to interact with external scientists and students.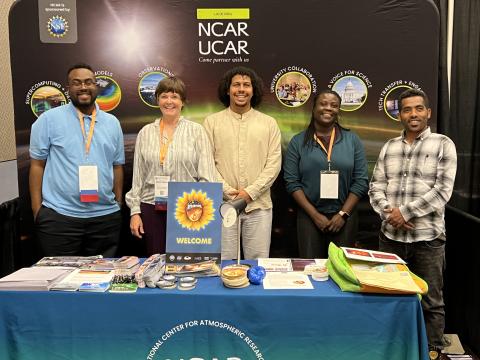 HAO hosted a booth at the 2023 National Society for Black Physicists meeting in Knoxville, TN. This was a great opportunity for students Marcel Corchado-Albelo and Chandler Jenkins and postdoc Kinfe Teweldebirhan Gebreegzabihar to reach out to the community on behalf of HAO and NCAR. We are grateful for the tremendous support we got from NASA PUNCH Outreach who provided a kit of their engaging tabletop activities (along with a helpful training!).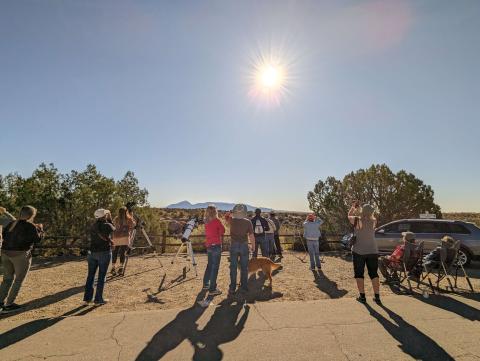 On 14 October 2023, a captivating annular eclipse graced the skies from Oregon to Texas in the U.S. It was a privilege to not only witness this celestial spectacle but also engage with a curious audience that included a team of solar physicists from both the High Altitude Observatory at NCAR and the National Solar Observatory. Visiting students and/or voluntary collaborators were also among the spectators.
Latest Research Highlights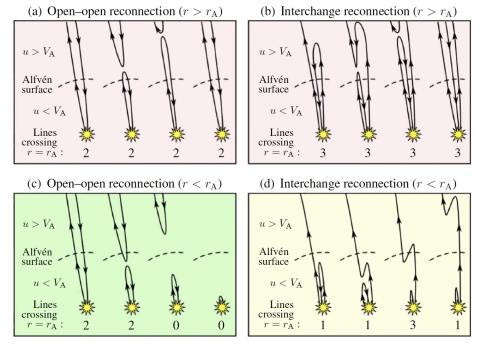 Steven Cranmer, Rohit Chhiber, Chris Gilly, Iver Cairns, Robin Colaninno, David McComas, Nour Raouafi, Arcadi Usmanov, Sarah Gibson, Craig DeForest review the properties of Alfvén surface and discuss its importance in models of solar wind acceleration, angular momentum transport, MHD waves and turbulence, and the geometry of closed coronal loops. Simulations results and data analysis techniques are used to determine the location of the Alfvén surface.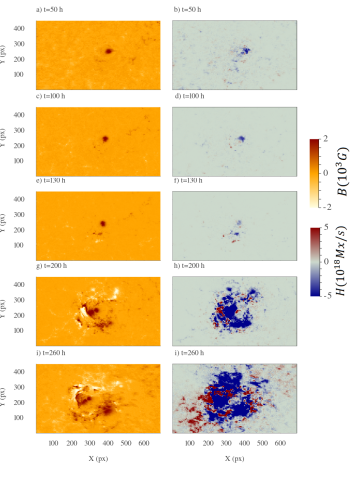 B. Raphaldini, M. Dikpati, A. A. Norton, A. S. W. Teruya, S. W. McIntosh, C. B. Prior, and D. MacTaggart investigate how global toroid patterns and local magnetic field topology of solar active region AR12673 together can hindcast occurrence of the biggest X-flare of cycle 24. We infer that minimum-phase storms can be forecast only hours ahead, while flare-prone active regions in peak-phase can be anticipated at least a month ahead from global toroid patterns.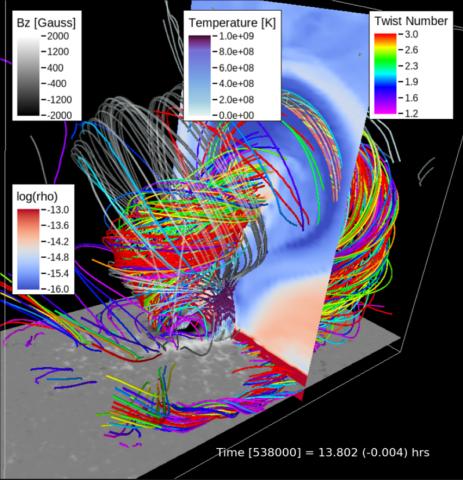 Matthias Rempel, Georgios Chintzoglou, Mark C. M. Cheung, Yuhong Fan, and Lucia Kleint—Solar flares are bursts of high-energy radiation that are associated with sunspots. NOVA highlights this newly published research that uses models to study what happens when sunspots collide and under what conditions these collisions cause solar flares.